Pernah dengar mengenai "subconscious mind" or minda separa sedar? And how it really affect us? Well, lets explore it using Kung Fu Panda movie (2008).
The conscious mind is the part of your mind which is responsible for logic and reasoning. Boleh dikatakan segala pergerakan yang dilakukan adalah dalam keadaan sedar.
The subconscious mind is the part of your mind which responsible for all your involuntary actions. Di sini juga tempat penyimpanan segala memori and belief system yang telah berkurunnya tertanam dalam minda kita.
For example : Efi, seekor anak gajah yang telah dirantai kakinya sejak dia berumur 5 tahun. Setiap hari Efi cuba sehabis baik untuk melelpaskan diri tapi tak pernah berjaya. Now, umur Efi dah masuk 20 tahun, tapi sekarang Efi dah tak cuba untuk melepaskan dirinya lagi walaupun rantai yang sama digunakan. Secara logiknya, Efi yang kini lebih besar dan gagah mesti boleh dapat melepaskan diri dengan mudah. Tapi kenapa dia mengalah? This is because of the belief system yang dia ada.
In Kung Fu Panda, Po sangat3 yakin yang dia perlukan something yang cukup luar biasa supaya dia boleh jadi dragon warrior. Belief system yang tertanam dalam dirinya menyebabkan dia yakin yang dia takkan dapat mengatasi lawannya. This is where the conscious mind work. But what happen when the subconscious mind take part?
The best scene where the subconscious mind work is when Po give his all effort to see the dragon warrior. His goal is clear-to see the dragon warrior, jadi apa saja usaha dan cara yang dia guna walaupun membahayakan diri Po, semua ni ditolak ke tepi.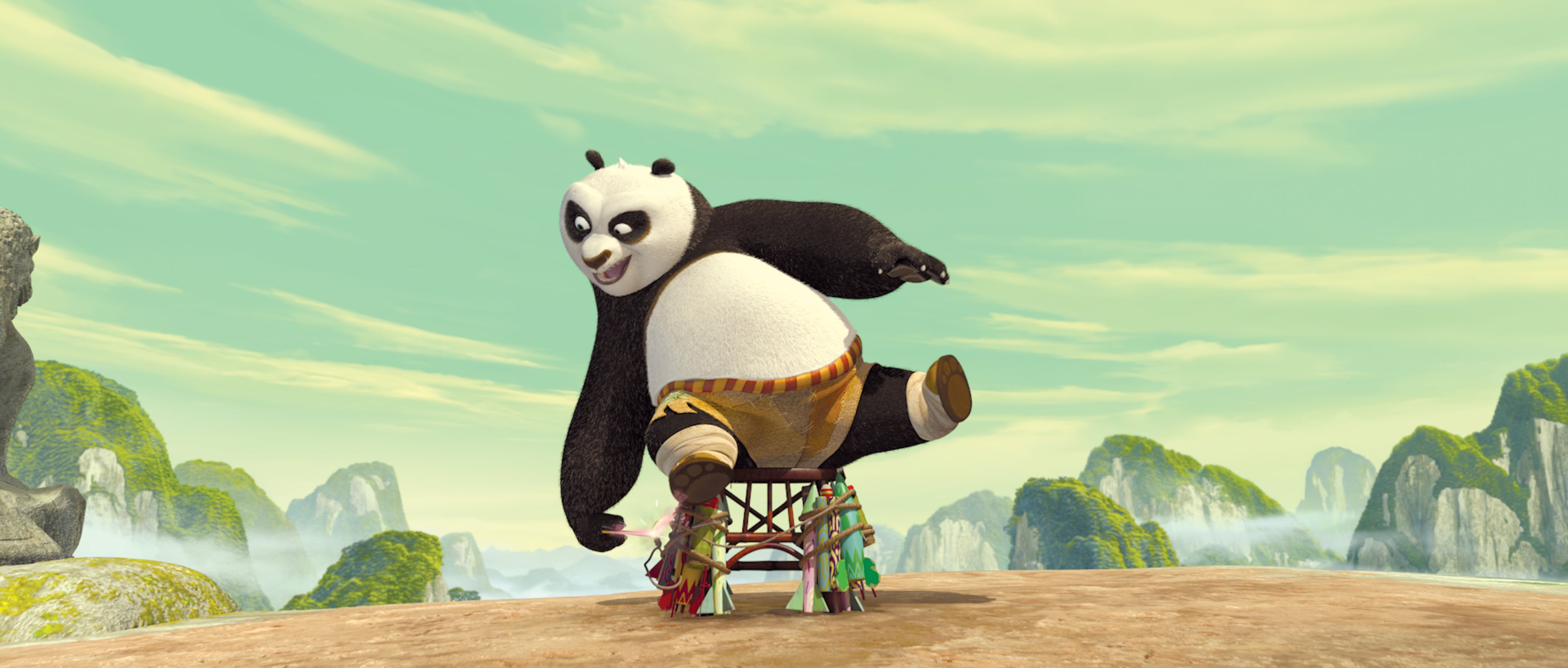 All you need to do to achieve your dream is to aim it and state it clear in your mind, belief it special, fight and work your best to achieve it.
One of the memorable quotes in the movie...
Mr. Ping
: The secret ingredient is... nothing!
Po
: Huh?
Mr. Ping
: You heard me. Nothing! There is no secret ingredient.
Po
: Wait, wait... it's just plain old noodle soup? You don't add some kind of special sauce or something?
Mr. Ping
: Don't have to. To make something special you just have to believe it's special.
[
Po looks at the scroll again, and sees his reflection in it
]
Po
: There is no secret ingredient...
p/s : If you can dream it means you can achieve it. Kalau rasa penat dan letih ditengah jalan, don't stop. Gather your strength and MOVE FORWARD! ^^
info : http://www.imdb.com/title/tt0441773/quotes and http://www.2knowmyself.com/Subconscious_mind